1. CREATE A SHOT LIST WITH YOUR WEDDING PHOTOGRAPHER
You've hired your dream photographer, and it is definitely within their expertise to make sure every moment of the day is captured. That being said, it is a great idea to put together a shot list with your photographer so that you make sure that the two of you are able to check off the essentials. From the little details to the venue setup to a couple of portraits — these are all examples of photos that will tell the story of your day from start to finish. Let your photographer guide you in creating a shot list together before your wedding day.
2. TRY TO STICK TO YOUR ORIGINAL TIMELINE
Creating a timeline of the day's events and sharing it with your photographer is essential to make sure all of you are well-prepared for the day. It's a good idea to allow a little extra time between transitions or location changes from the ceremony to the reception on the chance that things are running behind schedule. Make sure you talk your wedding photographer through your shot list and schedule photo sessions into your timeline for couples' portraits, wedding parties, family, and any other specific requests.
3. PREPARE AND GATHER ITEMS FOR DETAIL SHOTS
The rings, bouquets, wedding invitations, jewelry, boutonnieres, shoes, and cufflinks are all gorgeous details that shouldn't be forgotten! It's helpful for your wedding photographer to rely on a wedding party member or another helper to organize these items, so make sure to keep them close!
4. CONSIDER HAVING A "FIRST LOOK" MOMENT BEFORE THE CEREMONY
I absolutely love this modern twist on the traditional wedding that gives you and your fiancé the opportunity to see each other for the first time in a more private setting. The first look is a photographer's dream because it allows extra time for a couple of portraits while you are fresh and looking your best, which may otherwise be pushed off to later in the day or evening. You can also take this time as an opportunity to say a few quiet vows to each other if you prefer to do so in a more intimate way. Either way, talk to your wedding photographer about their recommendations for a memorable first-look moment.
5. HIRE VENDORS YOU TRUST, AND ALLOW THEM TO WORK THEIR MAGIC ON YOUR DAY!
There's a reason you should invest time into finding experienced vendors that will make your day as beautiful, memorable, and stress-free as possible. And that reason is that they are professionals and have seen it all! Put your trust in them and their expertise to help guide you not only with all the preparation but also on the day of the ceremony. Whether this is your wedding coordinator, caterer, DJ, or photographer, it is your wedding team's job to make sure you have your dream day!
6. ALLOW YOUR PHOTOGRAPHER TO GUIDE AND DIRECT YOU TO THE BEST LOCATIONS AND LIGHT.
This wedding day tip goes hand-in-hand with #6 (putting trust in your vendors) – allow your wedding photographer to gently guide you towards natural light and direction that will make you look and feel your best. I'm always open to creative suggestions from my couples, but I also might suggest otherwise if I see that perhaps the shadows from a nearby tree might not be your best compliment in a particular location. Not feeling comfortable in front of a camera yet? Schedule an engagement session with your wedding photographer before the big day to get used to moving and posing with your partner.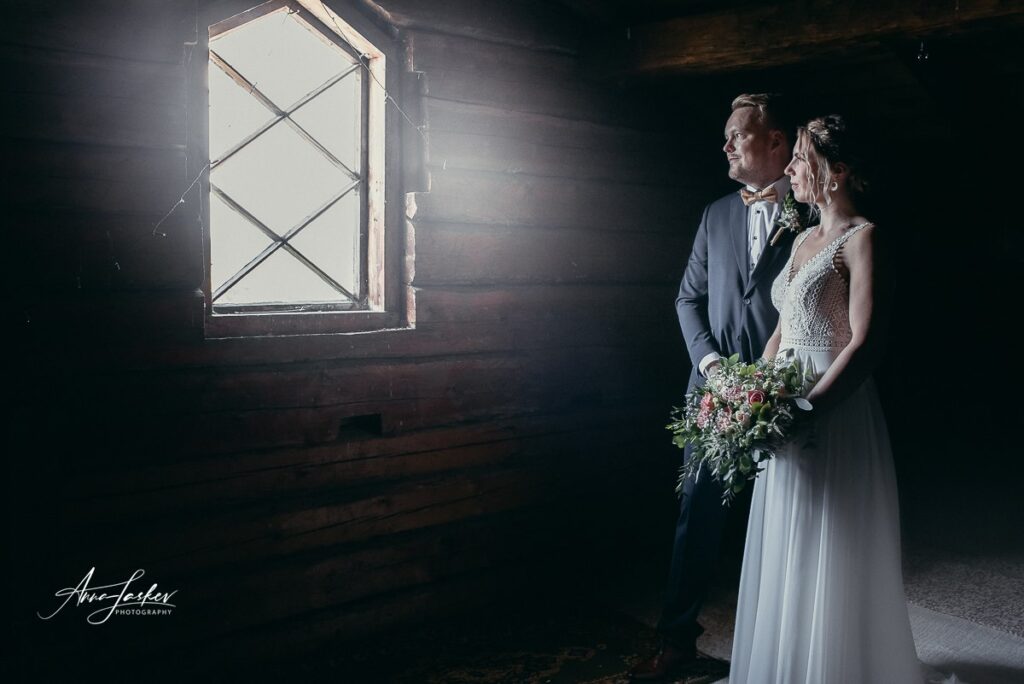 7. SCHEDULE TIME FOR A QUICK COUPLE'S PHOTO SESSION AT GOLDEN HOUR.
Ah, the classic Golden Hour is one of the most noteworthy times of the day for the couple and their wedding photographer to regroup and shoot a quick session with this stunning light. Golden hour is a photographer's dream because the sun casts a heavenly glow, while your and your partner's silhouettes are captured by the magical light of dusk. Allow at least 20-30 minutes with your wedding photographer about an hour before sunset for golden hour photos. You will not regret it!
8. TRUST YOUR PHOTOGRAPHER'S CREATIVITY
One of my favorite photos of all time was taken as I stood directly above the couple who were laying in the grass below me, entangled together in an embrace. To get this shot, the two of them had to trust that my creative vision (and that lying on the ground for a moment) would result in an awesome photo. If your photographer has a creative or "out of the box" vision, trust them to deliver! It could result in one of your favorite wedding photos of all time.
9. EMBRACE THE UNEXPECTED
It's understood that a massive amount of planning has gone into your wedding, and it is one of the most important moments of your life. That being said, please enjoy it and embrace the unexpected! The day will go by in a whirlwind and, even though your wedding day photographer will capture all the monumental moments, my biggest wish for you is that you live each of these moments as fully as possible. Your enjoyment will make for the best photos and memories to keep forever!
10. BE YOURSELVES AND HAVE SOME FUN!
Smash cake in your partner's face! Whisper all secrets. Get down on the dance floor like no one's watching! Light sparklers and skip under the starlit sky. Take shots (after all the formal photos have been taken, of course), and make faces at your best friends. Enjoy the night and have the most legendary celebration ever!